Mountain Stage After Midnight- December 13 & 14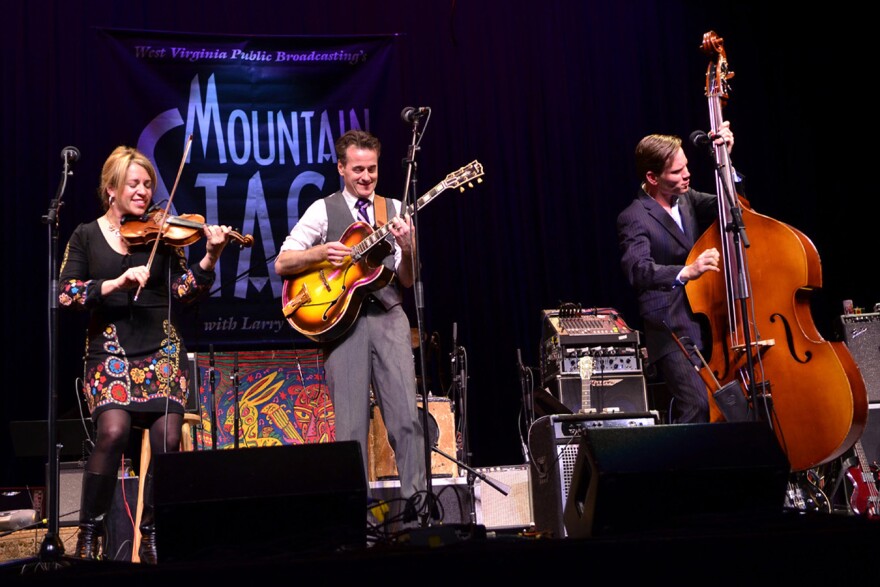 Move over, Santa! Greensky Bluegrass and Hot Club of Cowtown are com'n to town this winter. Since Mountain Stage just announced that it's bringing the pair to Charleston in January, this weekend's "Mountain Stage After Midnight" will get you bounce'n in your bobsleds before the bands hit the stage. Broadcast from 1am-5am Saturday and Sunday mornings here on West Virginia Public Radio, "Mountain Stage After Midnight" takes the best episodes from the show's 31 year history and shares their memories and songs with our late-night listeners. Each week we'll hand-pick two of our favorite episodes that'll alternate order each night.
Tune in this Saturday December 13 and Sunday December 14 on "Mountain Stage After Midnight" for some rock'n and folk'n jams from Greensky Bluegrass and Hot Club of Cowtown.
Hear a December 2010 show featuring honkey-tonk singer Hayes Carll, alt-country stalwarts The Old 97's, jazzy-swingy trio Hot Club of Cowtown and alt-rock legends Cake.
You'll also experience a June 2011 show that features the musical talents of mountain crooner Diana Jones, sought-after Southern songwriter Shawn Camp, bluegrass maestro Charlie Sizemore, Americana jamgrass group Greensky Bluegrass and cutting-edge bluegrass rockers Mountain Heart.
Need more Mountain Stage in your life? Look no further than our new website, which features past show playlists and even a 24/7 Mountain Stage stream? Keep in touch with us on the show's Facebook, Twitter, Tumblr and Instagram, and subscribe to The Mountain Stage Podcast on iTunes to hear the best live performances around these public radio parts.