'It Was a Terrible Loss': School Closures and Their Effect on Communities Inside Appalachia
This week on Inside Appalachia, basketball was a big deal for the small town of Northfork, in McDowell County, West Virginia. The high school team won the state championship eight years in a row.
"Little old ladies who wouldn't know a football from a basketball became big fans because it brought positive notoriety and attention to the community," Northfork alumni Gary Dove recalled.
Yet, despite its success on the basketball court, Northfork was one of thousands of schools that have closed across the country in recent decades. Declining population in rural Appalachia has made this especially common as school boards attempt to consolidate resources. But when a school is closed, it's more than a building that disappears. In this episode, we'll explore how school closures affect community pride, and participation in extracurricular activities, like sports.
During the past 50 years, many people in coal country have watched as their towns faded to mere shadows of what they used to be. As mines shut down and jobs left, hundreds of coal towns have wasted away.
Schools often served as a kind of anchor for small towns. When those schools close, it can often mean the beginning of a town's decline.
West Virginia Public Broadcasting video producer John Hale stepped into the radio reporter role to tell the personal story of Northfork High School, in McDowell County, West Virginia. During the production of his piece, Mark O'Dell Page, Hale's uncle Joe, passed away after a sudden illness. That story is dedicated to his memory.
Preston County Sports Museum
Another story of school closure takes us to Preston County, West Virginia. It's in the northern corner of the state, bordering Maryland and Pennsylvania. There's only one, central high school. But there was a time when there were 10, and the rivalry and team spirit among the schools was strong.
Former students from the original 10 schools created the Preston County Sports Museum to help memorialize the sports league of years past. It's the only one of its kind in the state.
The Effects of School Consolidation
Education policymakers in favor of school consolidation say students will find more enriched classes, and activities -- like after-school options -- by combining students into a centralized school building and by combining resources.
However, those opposed to school consolidation point to the negative impacts to communities.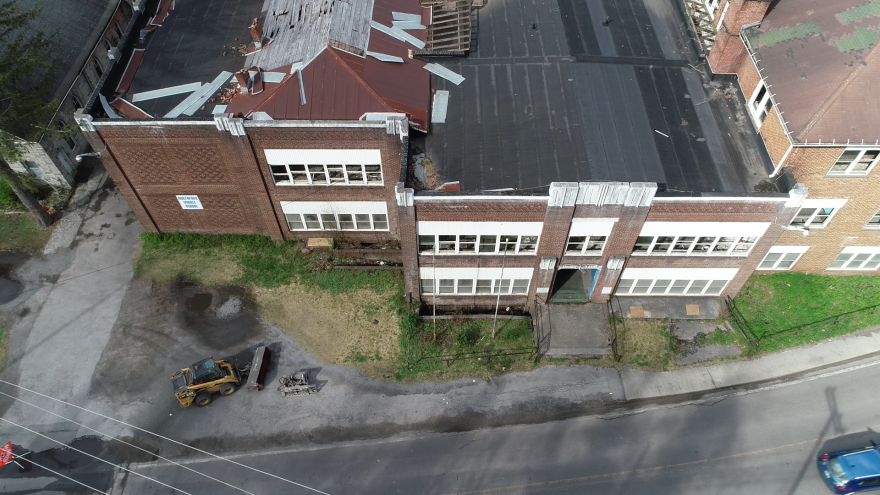 One researcher at the University of Dayton said "The school district is the glue that holds the community together."
The National Education Policy Center at the University of Colorado in Boulder published another report that says, "larger school and district sizes are associated with reduced rates of student participation, more dangerous school environments, lower graduation rates, and larger achievement gaps along lines of poverty, race and gender."
If you have thoughts on how school consolidation has impacted your local community- we'd love to hear from you. Our email is: insideappalachia@wvpublic.org, our twitter handle is @Inappalachia, or send a letter to 600 Capitol Street. Charleston WV, 25301.
Music in this show was provided by Dinosaur Burps, Michael Howard and Ben Townsend.
Roxy Todd is our producer. Eric Douglas is our associate producer. Our executive producer is Jesse Wright. He edited our show this week. Our audio mixer is Patrick Stephens. You can find us online on Twitter @InAppalachia.