Why the Struggle for Water in the Coalfields?
Water: it's a basic human need. On this episode, we'll get a glimpse into some of the water infrastructure needs in southern West Virginia. It's not easy to bring treated water to some of the remote places in the mountains. Wading through the bureaucratic application process, and finding creative solutions with multiple funding sources is often the only way to bring potable water to some rural communities. Find out what it's like to live with frequent outages and advisories, and the folks working to bring clean water to these areas.
Subscribe to our Inside Appalachia podcast here or on iTunes here, or on Soundcloud here or on Stitcher here.
Water in the Coalfields
While Southern West Virginia has an abundance of water, the crumbling infrastructure and extreme terrain creates challenging situations. Going without water or boil water advisory is a way of life for some people in the coalfields. Coal companies installed many of the current water systems in Southern West Virginia in the early 1900's, while other places simply don't have water in their homes at all. Ashton Marra was there as one West Virginia community signed up for public water, for the first time.
Failing Water Systems
A bit deeper into the coalfields of Southern West Virginia is McDowell County where residents in Keystone have been on a boil advisory since 2010. And Keystone's sister city, Northfork, has been on a boil water advisory since 2013.
The water systems are currently operated by the cities, but the McDowell County Public Service District is in the process of taking on the responsibilities.
Just this past year, a project with several phases began that is expected to bring relief to the region.
What are the health hazards and risks?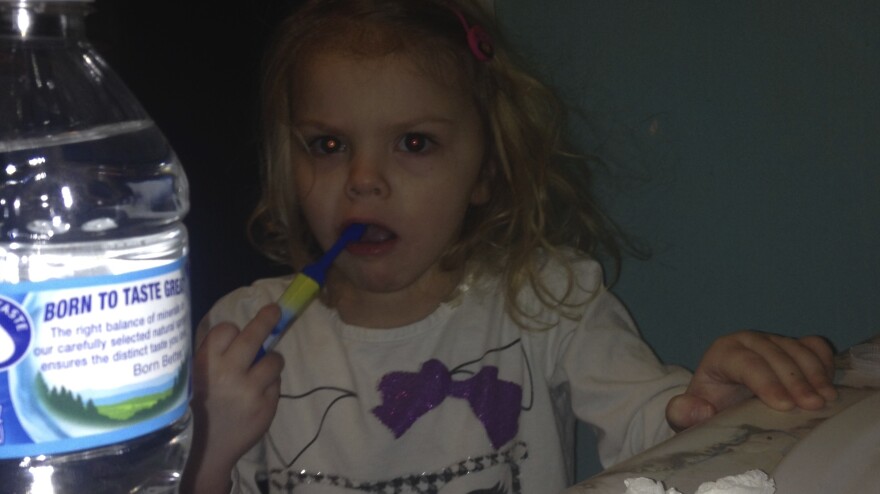 We heard about folks who use mountain springs or even contaminated wells to get their water.
Glynis Board of West Virginia Public Broadcasting points to some of the hazards and possible health impacts of drinking bad water.
What does it take to build a rural water system?
Wyoming County Commissioner Mike Goode helps to break down what it takes to build a rural water system in the coalfields of West Virginia. It's not easy.
Making the best of Stinky Situation
A community in North Carolina is making the best of a stinky situation. Finding a place to sleep at an outdoor music festival can be half the adventure. Sewerfest is a campground near the Merlefest Music Festival, held annually in the hills of North Carolina in Wilks County at Wilkes Community College. As Derek Cline reports, the campground is actually held on the grounds of a sewage treatment plant.
Music in this show was provided by John Gorka with "Give Us Back Our Water", as heard on Mountain Stage from West Virginia Public Broadcasting, Andy Agnew Jr., Jake Scheppes, Logan Brill, Justin Fouts, the Fizbins, and Glynis Board.