Report for America is a national service program coordinated by The GroundTruth Project.The inivitiative is made possible in rural Appalachia with support from the Galloway Family Foundation.
Five State Lawmakers Request Special Session For Coronavirus Response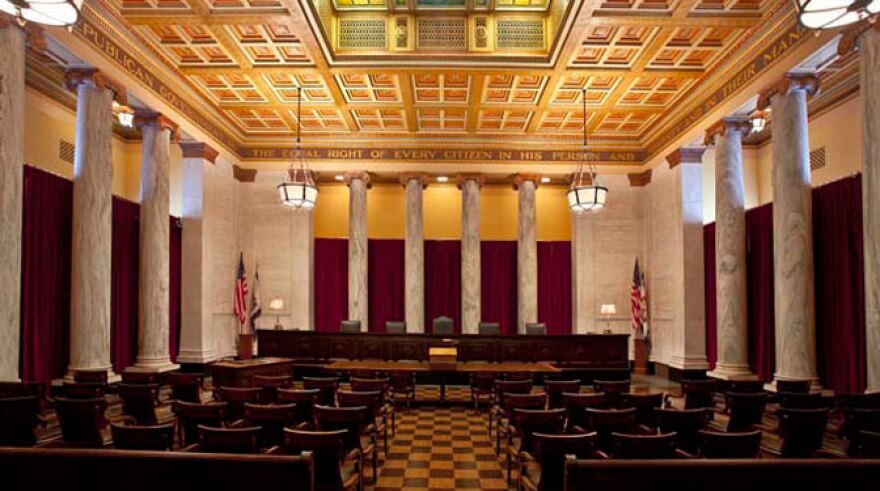 A handful of state lawmakers filed a petition with the state's highest court on Friday, arguing that Gov. Jim Justice didn't have the authority to issue executive orders opening and closing state businesses during the coronavirus pandemic.
The filing in the state Supreme Court of Appeals says the governor should have called a special legislative session and instead "usurped the power" of that branch by issuing his stay home order, and later by implementing "a safer at home" plan for reopening.
The filing was signed by Delegates Marshall Wilson, I-Berkeley, Tom Bibby, R-Berkeley, Tony Paynter, R-Wyoming, Jim Butler, R-Mason, and Sen. Mike Azinger, R-Wood.
The petition further alleges the entire state Legislature has "been wholly excluded from their responsibilities as the elected representatives of their constituents."
"The Governor has exceeded his lawful authority in declaring a perpetual and unrestricted 'State of Emergency' in West Virginia due to COVID-19," the petition states, "wherein he unilaterally has asserted, and continues to assert, the power of both the executive and legislative branches of State government."
This petition comes as Justice, a Republican, continues to relax social distancing orders week by week.
Some have said Justice opened the state up too quickly, while others have said he didn't have the authority to close things in the first place. He called criticism from both sides "nothing but garbage" and the lawmakers' claims "soapboxes for somebody to get some level of notoriety" in his daily press briefing Friday, shortly after the lawmakers gathered outside the Capitol for their own briefing.
It's unclear if a special session could happen. Speaker of the House Roger Hanshaw and Senate President Mitch Carmichael did not respond to requests for comment.
The filing asks for the court to agree with the lawmakers that the governor's actions were unconstitutional and compel Justice to involve them. It's unclear when the court might consider the filing, but the lawmakers have requested oral arguments.
Emily Allen is a Report for America corps member.