Report for America is a national service program coordinated by The GroundTruth Project.The inivitiative is made possible in rural Appalachia with support from the Galloway Family Foundation.
DHHR Shares $6.1 Billion Budget Proposal Focused On Child Welfare Reform, Family Issues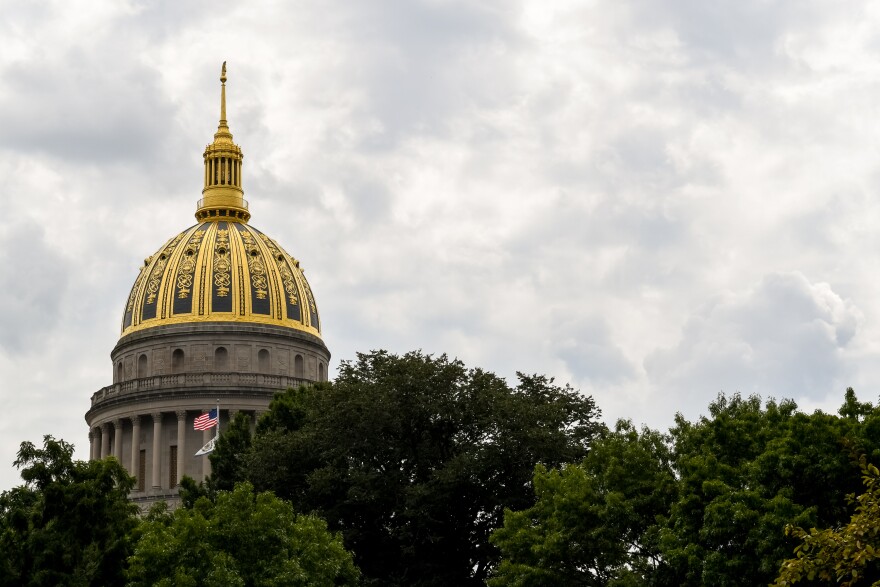 In its $6.1 billion budget request for the upcoming fiscal year, the West Virginia Department of Health and Human Resources has proposed increasing funds for child welfare programs, the recruitment and retention of staff, efforts to improve state-run hospitals and the elimination of a waitlist for the state IDD waiver program.
DHHR Cabinet Secretary Bill Crouch told the House Finance Committee on Monday these requests fit into three priorities he has for the upcoming budget — substance use disorder treatment, child welfare and reforming state-run health facilities.
The DHHR is largely funded by the federal government. This year, the department is requesting $1.1 billion in state dollars, $183 million less than the $1.3 billion allocated for the current fiscal year.
Next year, Crouch said the department anticipates it will receive $4.1 billion in federal dollars. They also will have a $309 million funding surplus, which has been largely attributed to a decline in Medicaid enrollment.
The DHHR is requesting $60 million from that $309 million surplus to make improvements in 2021. That includes roughly $19.8 million to eliminate the IDD waiver waitlist, $15 million for social services, $10 million for state-run hospitals, $7.1 million to cover the state's share of the Child Health Insurance Program and $4.4 million for staffing Child Protective Services.
The DHHR also is proposing $150 million from the projected $309 Medicaid surplus be put aside to create an emergency-use reserve fund for the governor's proposed Families First Act described in Senate Bill 633. These dollars, if allocated, would cover things normal Medicaid streams would fall short on covering.
The leftover portion of this Medicaid surplus would be used in another state department. The state budget office did not respond to a request for comment on Tuesday.
Additionally, the department is requesting more money from the state to make some changes to its ongoing 2020 budget. That includes $10 million for its seven state-run hospitals, $714,368 for improvements to those facilities and $920,500 for the Office of Medical Cannabis.
Staffing Increases, Addressing Shortfalls In CPS
Since 2017, Crouch reports the Bureau for Children and Families has added more than 60 CPS workers. Before this budget proposal, he said, the DHHR increased CPS salaries 20% and began offering a $1,500 sign-on bonus.
These positions include two-year and five-year retention bonuses. Crouch said Monday this has helped reduce CPS worker turnover from percent from 41% to 24%.
"Which is still high, but we are working hard to try to reduce the caseloads for these individuals," Crouch said.
According to data the Bureau for Children and Families provided to legislative auditors in 2019, since at least 2015 there has been a steady increase in the number of child abuse and neglect referrals CPS workers receive each fiscal year.
In 2018, CPS employees received 5,882 more referrals that year than the 20,988 it received three years earlier. The trend largely follows a surge in substance use disorders throughout the state. Since 2015, the legislative auditor's office reported the number of substance-related referrals has increased by 79%.
State legislative auditors also reported CPS workers did not spend the legally required amount of time responding to half of the referrals the department received in 2018.
Going into 2021, the DHHR has plans to hire 87 open positions in the Bureau for Children and Families, which employs CPS workers throughout the state.
Throughout the entire agency — which covers everything from state-supported health care, nutritional assistance programs and laboratory testing — the DHHR has almost a 1,000 vacancies out of the 6,274 positions under the department umbrella.
The Cost Of The Foster Care Crisis
According to DHHR Deputy Secretary Jeremiah Samples, the DHHR works to keep families together or reconnect them whenever is safety to do so and possible.
When it comes to children who have been removed from their homes now, the DHHR reports there are 2,800 kids who have not been connected to a foster home. Instead, they're living in group residential facilities and emergency shelters.
Samples reported the state is spending, on average, $209.51 daily per child in emergency shelters.
"We do believe that it's critical to get those kids into a familial placement of family and have them in that family permanently to the extent that that's possible," Samples said. "So the more foster families that we have that are able to deal with children with acute needs, I do think it would mitigate the number of kids in these institutional settings."
Hospitals and Laboratories In Poor Shape
Through several DHHR bureaus, the agency leads all seven state-run hospitals and three laboratories for testing. Samples said in his Monday presentation all of the buildings have their shortcomings, with some even being in a "state of disrepair."
The DHHR is requesting $10 million in 2020 for maintaining its hospitals and roughly $700,000 for capital costs, like equipment, fixing broken floors and HVAC issues.
Next year, Samples said, the DHHR is requesting $10 million for maintenance and $1.5 million for capital costs.
Nothing in the DHHR's budget addressed state laboratories and their building's needs.
"All three of those facilities are dated," Samples said in an interview after the budget presentation. "Within the next few years, the state's going to have to strategize on how to either repair those facilities or build out a new facility for those functions."
Crouch said he plans to address these needs in this next budget cycle.
"We have some buildings out there that are very, very old and take a lot of maintenance, very difficult upkeep," Crouch said. ... I think it's something next year I'm going to try to tackle, in terms of what are some alternatives or solutions to these situations."
Emily Allen is a Report for America corps member.
Correction: The DHHR is requesting $150 million in Medicaid surplus go toward the Families First Act, proposed in Senate Bill 633 from the governor's proposal. An earlier version of this article stated that the DHHR was requesting $150 million for the Families First Prevention Services Act, a different program established to help families at risk of separation.