Report for America is a national service program coordinated by The GroundTruth Project.The inivitiative is made possible in rural Appalachia with support from the Galloway Family Foundation.
DMAPS Elaborates On Plans For W.Va. Governor's Proposed $1.9 Million Narcotics Intelligence Unit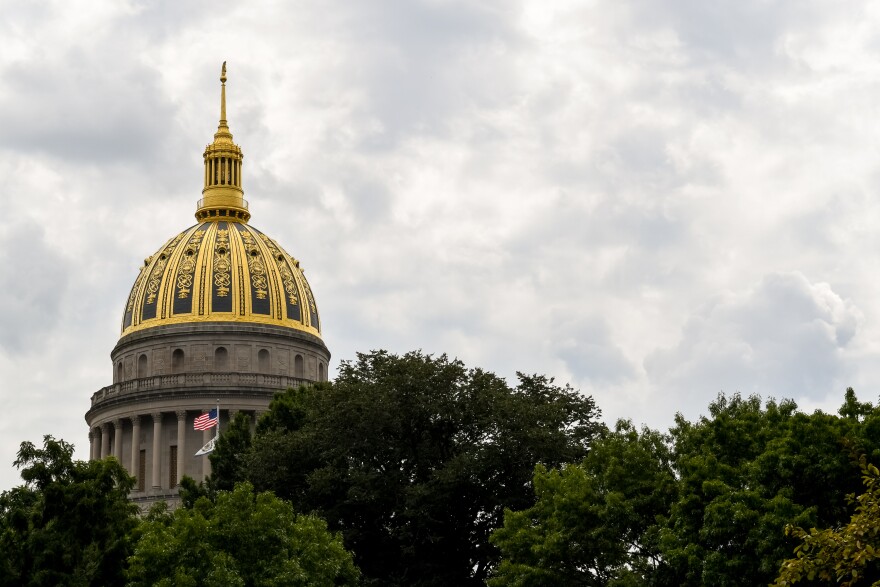 It's the 21st century, and West Virginia officials in charge of combating drug crimes say trafficking and other offenses are more sophisticated and elusive than ever before.
"In today's world, people involved in illegal activities such as narcotics do not want to transport large amounts of drugs in vehicles, because if law enforcement pulls them over and finds that money, it is subject to forfeiture," said Jeff Sandy, Secretary for the Department of Military Affairs and Public Safety.
As a former federal agent and Wood County sheriff, Sandy reports most people now sell drugs in one state, and then spend the money on a car or some kind of asset that can be cashed out in another state.
In rural communities where the opioid crisis hurts most, it's getting harder for local law enforcement to detect and prosecute this kind of money laundering. Sandy hopes a state-level Narcotics Intelligence Unit to provide modern investigation tools to counties will help.
"Having forensic accountants [and] computer specialists available to help West Virginia city, county and state law enforcement will be a tremendous advantage for them," Sandy said. "They cannot afford to hire a forensic accountant or a computer investigative specialist. We're going to be able to provide that to them to help them in their investigations."
West Virginia Gov. Jim Justice issued an executive order last week, calling on DMAPS to create a Narcotics Intelligence Unit within its West Virginia Intelligence Fusion Center, a group dedicated to investigating criminal and terrorist activity in the state.
"We're the central hub for any public safety, law enforcement, intelligence gathering and dissemination," said Jack Luikart, director of the West Virginia Intelligence Fusion Center. "So we would gather information for any public safety or law enforcement situation and then get that information to the people who need it."
Luikart was appointed recently and will officially begin his work as director early next week. He used to track illegal substances entering and leaving correctional facilities, and before that he worked for the Putnam County Sheriff's Department and its narcotics task force.
"Had I had the opportunity that will be available to our law enforcement officers now, we could have taken many cases, and taken them to another level," Luikart said.
According to Sandy, the state-level narcotics intelligence unit will collaborate with law enforcement officers from other states and the federal government. The aim of the new unit is to prevent and detect drug crimes involving West Virginia that originated elsewhere.
"If we can work with them and stop the drugs in Ohio and Michigan, for example, we have done a service to West Virginia citizens," he said.
Ohio created a Narcotics Intelligence Unit last year, also by a governor's executive order. However, the Ohio Legislature devoted more than $3.4 million to the creation of its center.
West Virginia Governor Justice is requesting $1.9 million, in a year when he promised lawmakers a more conservative budget. If the West Virginia Legislature approves Justice's financial request, Sandy says his agency can have 15 people hired and working for the task force by July.
Emily Allen is a Report for America corps member.