How One Man Is Using Coal to Help Blast Rockets into Space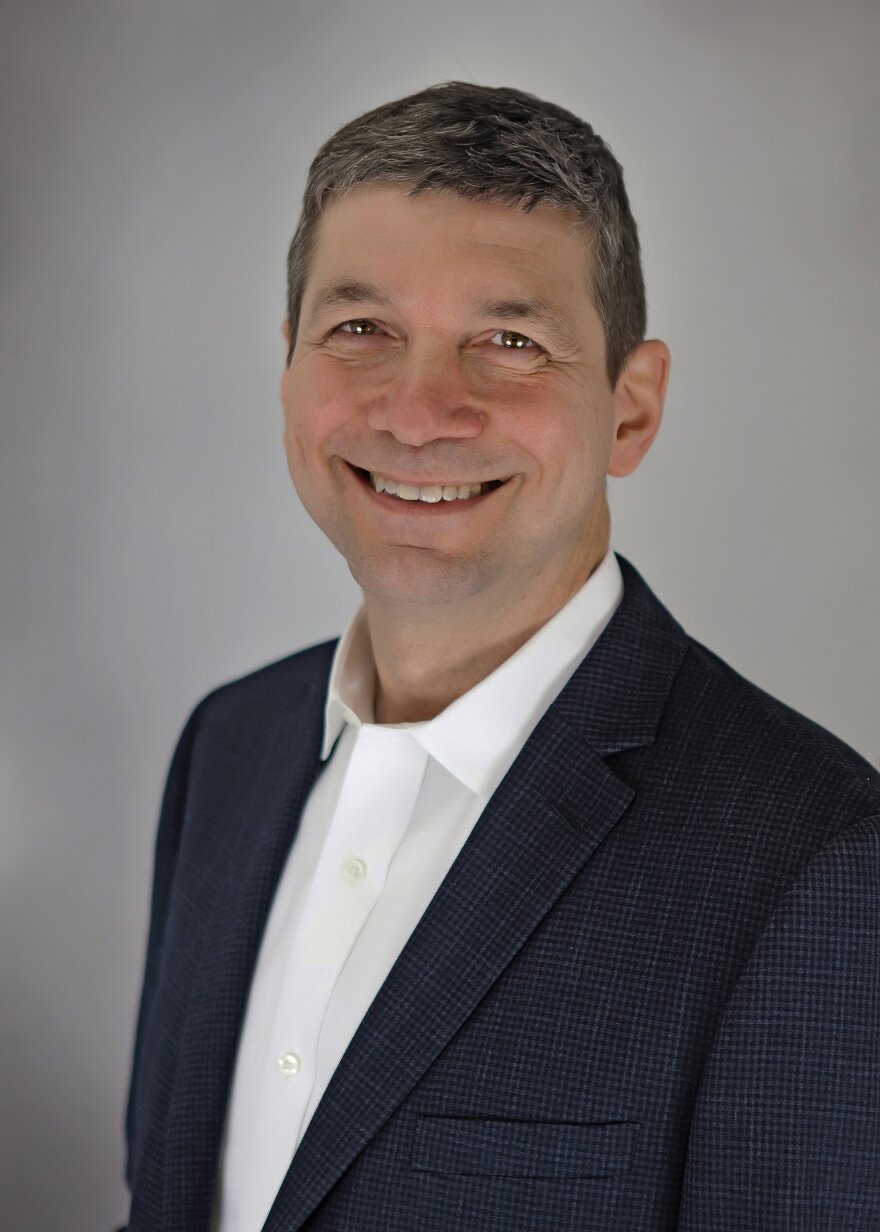 Brian Joseph from Ohio County, West Virginia, has dedicated his professional life to innovation, reimagining and retooling old materials in the region with new technologies.
He founded and is president of Touchstone Research Laboratory, which has produced a patent a month on average for the past 10 years. The lab has also put Wheeling on the aerospace technology industrial map.
"We are looked upon in the aerospace marketplace as real technological leaders," Joseph said. "And we are working with all the major aerospace companies in the world from Triadelphia, West Virginia."
Joseph has some thoughts to share on incubating innovation.
Coal: A Rock that Does More Than Burn
NASA is preparing the replacement of the Hubble Space Telescope. The James Webb Space Telescope will launch in 2019 with a goal of observing some of the most distant events and objects in the universe. The molds required to craft such precise equipment are made of Appalachian coal.
Also, next-generation rockets are being blasted into space with super-strong, heat-resistant coatings made of Appalachian coal. The guy behind these innovations believes burning coal happens to be the least economically viable thing you can do with it.
https://www.youtube.com/watch?v=XBIC7KRgvDo
"How many labor hours do we get per ton?" Joseph asked in a conference room surrounded with various innovations and materials that have come out of his research lab (many made from processed coal). "When you extract coal and you and burn it, that number is basically zero. If I take that and make it into foam, I'm probably using 10 to a hundred times more labor, and then if I take that and make exotic things like molds for rockets, I'm adding so much value to the coal, and I'm also adding a lot of jobs."
Brian Joseph is a resident and product of the upper Ohio Valley. His lab is an innovation incubator in Wheeling that's produced inventions like a foam made mostly of coal that has interesting properties: it's fireproof, lightning-proof, super-strong and light-weight and it doesn't expand or contract with extreme temperature variations.
The lab is also working on new exhaust systems for U.S. Navy ships, new ways to make carbon fiber airplane parts and new forms of carbon fiber. Joseph says his group also expects to produce a new form of aluminum next year that is more than twice as strong as the world's strongest aluminum.
The lab is not only producing and testing materials, it's now also spinning off companies that apply some of those inventions and innovations.
Creating Space for Innovation
When asked how he cultivates innovation, Joseph reflects on a recent visit to Thomas Edison's laboratory. He says he couldn't help but notice that Edison's culture and structural organization was almost identical to the environment he's fostered at Touchstone. He explains, it's an environment that allowed Edison's team of 23 to produce some 400 patents in just six years.
"He invents everything from iron ore separations technologies to the light bulb to the world's first electrical distribution to the world's first electric train and on and on," Joseph said.
"How do you do that with 23 people? You find people that can make virtually anything and mix people that bring new technologies in to that environment. And you make a very flat structure so that everyone works really well together, and it's amazing how fast things move."
"Edison didn't focus on what school did you go to," Joseph added, "he focused on: what can you do for me?"
People Made of the Right Stuff
Joseph hasn't had to search far to find innovators to join his crew. More than half of his employees are local. He says the region is teaming with people shaped by the industrial revolution. He points out how steel, aluminum, and fundamental glass innovations were all developed here in this region.
"In this crucible here, all these people became people who know material. So you have generations of people who know how to work with material. They just naturally know."
"On every block someone's got a machine shop in their basement and every third house has a welder in their garage and people naturally know how to make things. And that is the basis, I think, of what makes Touchstone really successful."
Advice
Joseph has a few tips to share about fostering innovation. He says business owners have to be willing to change and adapt in this age where technology is rapidly changing and challenging status quos.
He also maintains that, especially in West Virginia, small business need to actively look for ways to engage with and help their communities.
"In West virginia, if you play well in the community and you really help the community, it's amazing what they will do for you."
Finally, Joseph insists that there's a pressing need to cultivate optimism throughout the region. He says hope really makes anything is possible.
The story is part of the Appalachian Innovators series, which is made possible with support from The Benedum Foundation and The Appalachian Regional Commission.