W.Va. Justices Are a Hot Commodity for Outside Spenders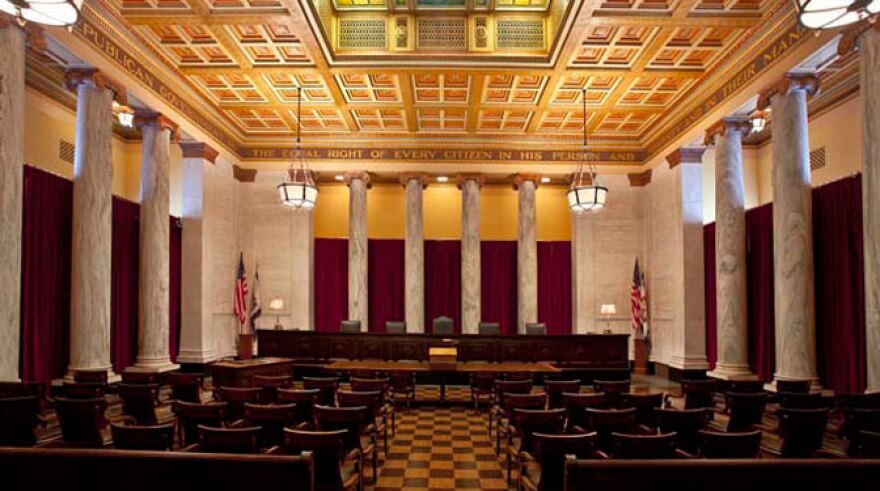 Out-of-state and dark money spenders (campaign contributions from nonprofits and super PACs that don't have to disclose the sources of their funding) are contributing more money to judicial elections than they have in previous years.
The Brennan Center for Justice, a nonpartisan law and policy institute at New York University, is worried that this money will influence the 27 out of the 38 states using a judicial election system for their high courts have positions up for election this November.
West Virginia had its election for state Supreme Court justice this past spring. Though the state has regulations in place limiting donors' influence in the courtroom, out-of-state and dark money spenders still poured almost $3 million into that one election.
Though dark money sources can only spend a limited amount of money on a candidate, they can spend an unlimited amount on television advertisements. That's why West Virginians may have noticed a high amount of negative advertising in May.
"We saw about 3 million dollars of spending by outside groups, much of it coming from the Republican State Leadership Committee which is a national group that spends money around the country in different kinds of elections, including judicial races," said Alicia Bannon, senior counsel in the Democracy Program at the Brennan Center for Justice. "And I think their involvement has been interesting because they have been spending in races all over the country."
Elections nationwide saw a spike in outside spending and dark money contributions to downstream elections after the U.S Supreme Court ruled in the 2010 case Citizens United v. Federal Elections Commission that under the first amendment, it would be unconstitutional to prevent corporations or unions from contributing financially to campaigns.
But judicial elections aren't the only targets of outside spending in the state. In the 2014 midterm elections, candidates received an unprecedented amount of dark money campaign contributions, causing some Democratic leaders to accuse Republicans of buying the election that ultimately ended more than 80 years of Democratic reign in the House and Senate.
But the consequences of dark money's impact is especially apparent in judicial elections. Studies show that judges' decisions are influenced by campaign contributions. For example, then West Virginia Justice Brent Benjamin received $3 million in campaign contributions from former Massey Energy CEO Don Blankenship in the 2004 elections. When Blankenship went to trial for his role in the 2010 Upper Big Branch Mine disaster, Benjamin refused to recuse himself from the case and voted in favor of the defendant Massey Energy. His refusal was later ruled by the U.S. Supreme Court as a violation of due process of law.
"In the end, we need to trust that judges are going to be able to make decisions based on the law, and not worrying about where they're going to get money for the next election, not worry about what the next attack ad will be like," Bannon said. "I think what we've been seeing is that these races are becoming more politicized. The public can reasonably ask questions - are our judges going to be reasonably insulated from the rough and tumble of politics to do their jobs as judges?"
In the meantime, Americans across the country, including West Virginia, can expect to hear more negative campaigning funded by dark money sources - until they turn out to cast their votes on Election Day.