Officials: Debris in Creek Causing Water to Flow into City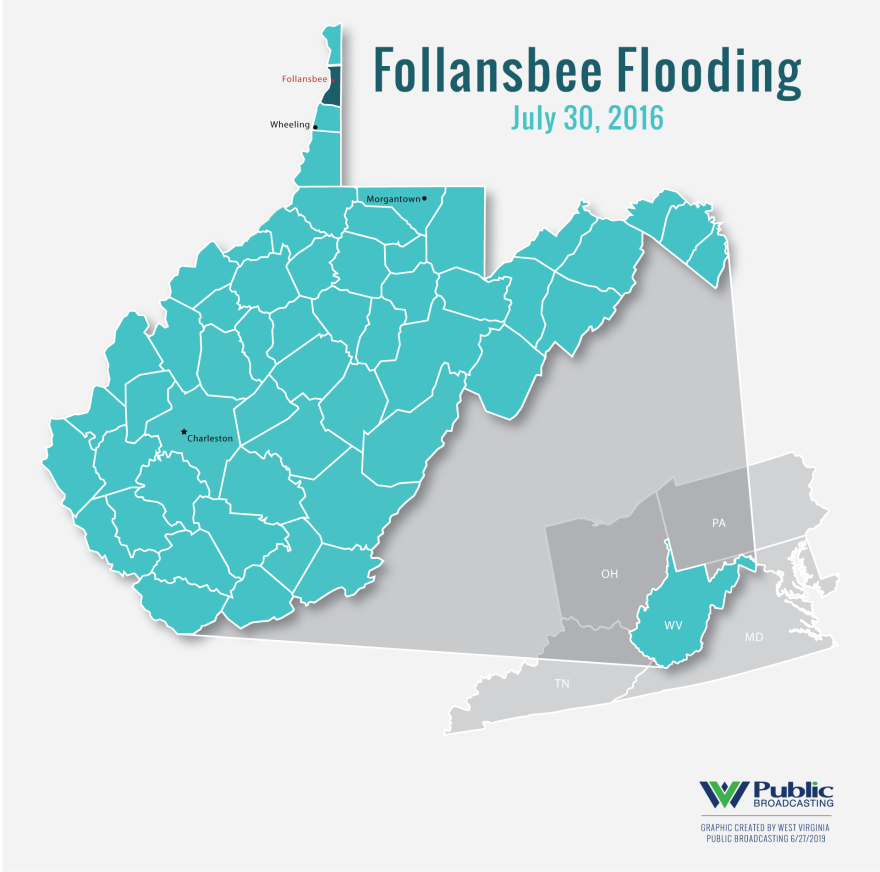 Brooke County officials say debris in a creek is blocking the flow of water, causing it to back up and flow into the streets of Follansbee.
Brooke County Commissioner Jim Andreozzi says the creek that flooded on Saturday sent water onto the streets and contained debris that shouldn't have been there.
Andreozzi is now calling on Follansbee residents to stop littering and dumping trash into the creek. He says there are places in the county where recyclables and trash can be taken.
Commissioner Tim Ennis commended volunteers who helped in the cleanup efforts following the flooding.