Chemical Safety Bill Aims to Prevent Spills Into Waterways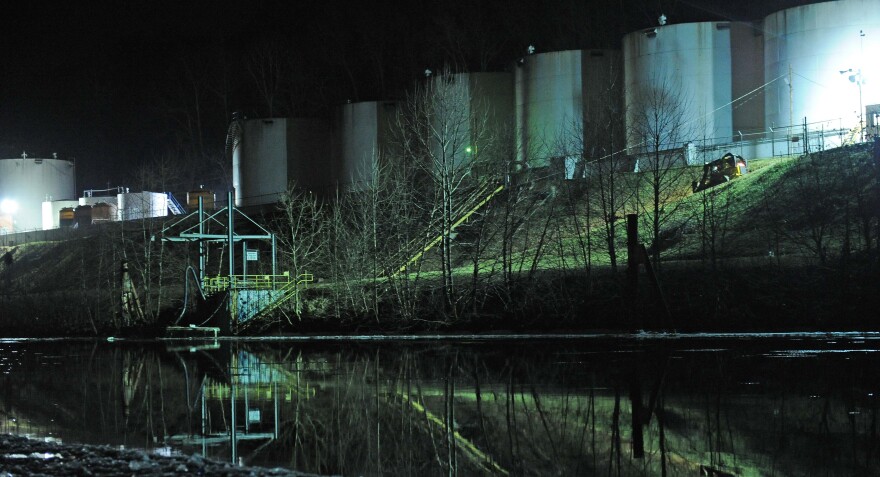 U.S. Senators Joe Manchin and Shelly Moore Capito are applauding the passage of a bill that's been called the first major environmental reform in two decades. The Frank R. Lautenberg Chemical Safety for the 21st Century Act, which aims to prevent another incident like the January 2014 Elk River Chemical Spill, passed the U.S. Senate Tuesday on a voice vote.
The Lautenberg Act aims ensure the safety of the chemicals Americans use every day by updating the United States' regulatory program. One provision of the bill would prioritize the review and regulation of chemicals stored near water sources. The bill would reform the Toxic Substances Control Act of 1976, which provided the EPA authority to review and regulate chemicals in commerce.
According to a news release, the TSCA is the only environmental law that has not been updated by Congress since its enactment.
Senators Manchin and Capito say the passage of the Lautenberg Act was a result of broad bipartisan support. Both senators from West Virginia, who were cosponsors of the bill, noted the January 2014 spill by Freedom Industries into the Elk River.
"Updating chemical safety laws is necessary to protect families and communities, and making sure we can properly manage toxic chemicals and prepare for the unlikely event of a chemical accident. After the 2014 Elk River chemical spill, I vowed to do everything in my power to ensure a similar accident would never occur again," said Senator Manchin in a Tuesday news release.
Senator Capito echoed Manchin's comments in a separate release.
"Incidents like the Freedom Industries spill in Charleston demonstrate the need to ensure that the chemicals we use in our everyday lives are properly regulated," said Senator Capito.
"The Frank R. Lautenberg Chemical Safety for the 21st Century Act will protect our families and provide regulatory certainty to our businesses and manufacturers," she added.
The Lautenberg Act now heads to President Obama's desk, where he's expected to sign it.