Study: Feds Didn't Consider W.Va. Chemical Spill Inhalation Risk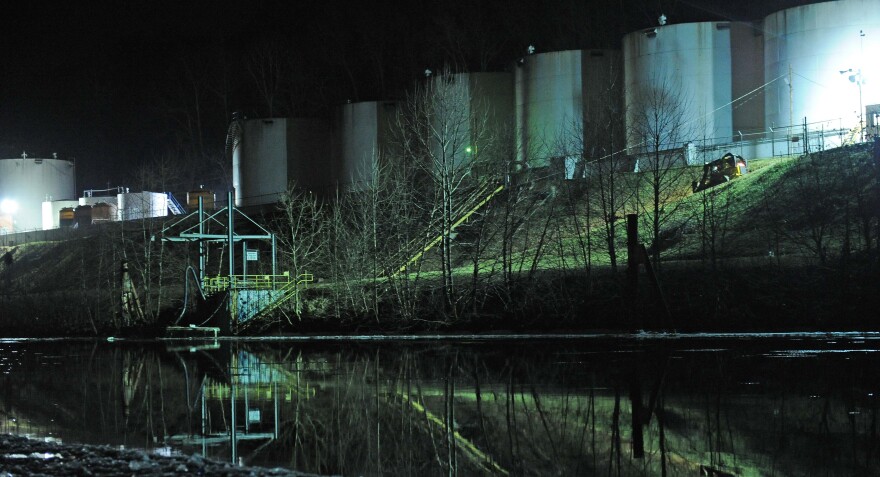 A study says federal officials overlooked risks of inhaling licorice-smelling fumes from a chemical that spilled into West Virginia's biggest water supply.
The Purdue University study says some people became ill after flushing their pipes of the chemical last January. The spill spurred a tap-water ban for 300,000 people for days.
The federal Centers for Disease Control and Prevention marked a baseline for how much chemical-laden water people could drink safely. It didn't consider other contact methods, like bathing or breathing.
In a news release, Purdue assistant professor Andrew Whelton said flushing guidelines didn't account for inhaling the chemical. People became sick while flushing in poorly ventilated rooms, like bathrooms.
Whelton said it was a major oversight that no one tested homes for the chemical right after the spill.