W. Va. Sen. Manchin Visits Rhode Island to Discuss Climate Change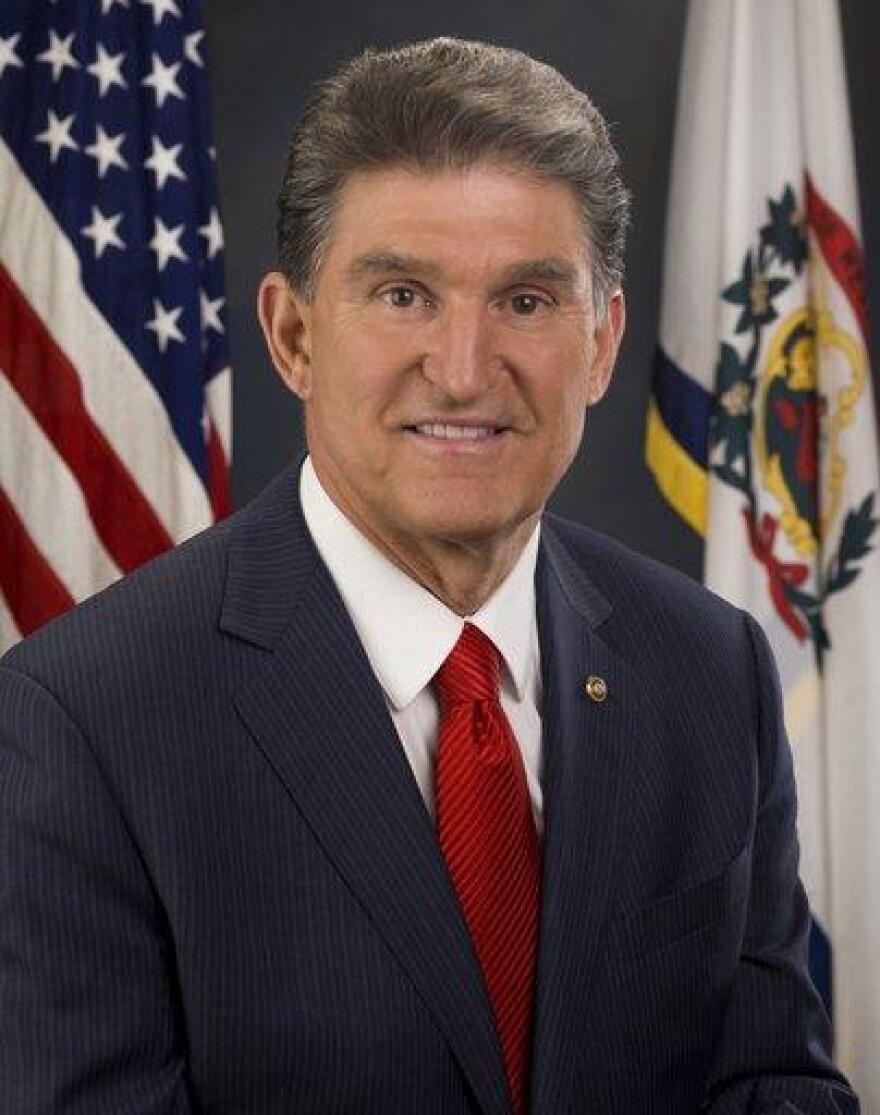 West Virginia Senator Joe Manchin is visiting the state of Rhode Island today. He'll join Rhode Island Senator Sheldon Whitehouse to tour coastal parts of that state and see the damage being caused by erosion and rising sea levels. Manchin will hear from fishermen about how a changing ocean affects fish populations, visit a local business that is working to convert carbon pollution into eco-friendly products, and hear from local experts about the implications of climate change for Rhode Island's ocean and coastal areas. Manchin and Whitehouse, both Democrats, joined together on the Senate floor in June to discuss the effects of climate change and the importance of coal in America's energy portfolio. During the course of their discussions, the Senators agreed to visit each other's states to learn more about the effects of climate change in Rhode Island and the importance of coal in West Virginia. Senator Whitehouse will visit West Virginia on Wednesday, October 22.
A detailed agenda for the Rhode Island visit is below:

• 8:00 a.m. – Senators visit the NOAA Tide Gauge in Newport, where sea-level rise has been measured for decades. Location: Coasters Harbor Island, 1397 Perry Rd, Newport.
• 8:30 a.m. – Senators visit BioProcess Algae, a local business that is converting carbon pollution into products such as animal feed and biodiesel. Location: 45 Highpoint Ave, Portsmouth.
• 10:00 a.m. – Senators hold media availability near commercial fishing docks in Narragansett, RI. Exact location TBD.
• 10:30 a.m. – Senators depart for a fish trawl survey aboard the RI Department of Environmental Management's research vessel (weather permitting). They will be accompanied by representatives from the commercial and recreational fishing community and will be briefed on how changes in ocean conditions affect fish populations.
• 1:30 p.m. – Senators meet with local experts from the University of Rhode Island's (URI) Graduate School of Oceanography and the RI Coastal Resources Management Council for a briefing on the effects of climate change in Rhode Island. Location: URI Bay Campus, Challenger Room, 215 South Ferry Road, Narragansett.
• 3:00 p.m. – Senators tour [ http://www.providencejournal.com/topics/photos/featured/20121102-sandy-didn-t-dampen-their-spirit.ece ] Roy Carpenter's Beach, a working class community of small beach cottages that is being forced to retreat from the shoreline due to severe erosion. Location: Roy Carpenter Beach Road, South Kingstown.
• 3:45 p.m. – Senators visit the Ocean Mist and Tara's Tipperary Tavern, two local bars that are in danger of washing out to sea due to erosion. Location: 895 & 907 Matunuck Beach Rd, Wakefield.

Details for the West Virginia visit will be available soon.